This summer I'll have some down time on my hands since I'll be recovering from a surgery late in June. I will keep myself busy blog stalking and hopefully posting, but I will also be reading. I ordered

Conscious Discipline by Dr. Becky Bailey.
I have yet to receive it but I hope to do a book study with the blogger who recommended it, Heather at Heather's Heart, if she does choose to have one. She has posted some information about it on her blog. So check it out.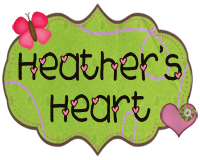 This year was a tough year with the make up of my class. I tried some great units and activities on character building and team building but for some reason I couldn't get a loving and caring environment to develop in the classroom. My hope is that reading this book and putting some of the ideas into practice will help create that kind of environment, no matter what the make up of my class is.
Also, I plan to read more about Autism to better understand my son's world and diagnosis. I'll be picking this book up.
If anyone has any other suggestions on books on autism please let me know. I have heard great things about this one.