I was lucky enough to have a few minutes to spend in the dollar area of Target. My lovely husband disappeared after I said I needed to look a bit more closely at what the teacher items were.
Here you can see that I'm not the only fan of the dollar section.
Joshua loves a deal too. He could not pass up a deal and wanted to take all three dump trucks.
I haven't blogged in a while but I have found some time to link up with Kristen from Lady Bug's Teacher Files. Check out all the great items others have found.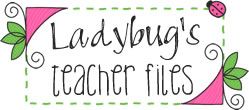 Here are my other finds.
Some of the items are for my student store and a few are for our new decor. I'm still trying to figure out if I want white bulletin boards with these colorful boarder strips.
I was able to find most of the items in my local Target but I was lucky to find the pointers while visiting family in California. That shopping trip was what I call an "in and out mission" so I didn't get to see all the products. I still plan on making some pointers before school starts.
The mitts are from the Dollar Tree. I plan to use those for dusting in my classroom. I saw some cute ones on a site but they were a bit expensive. I think I'll just add a little foam animal with a glue gun to make them cute.
I'm sure this will not be my only trip to Target or the Dollar Tree this summer.